About My Dental Practice


In an age of environmental consciousness and economic distress prevention of disease is paramount. Education about dental disease prevention is very important to me. It's not just about teeth and fixing them. We know much more of the effects of poor oral health on the body. This cannot be ignored.

Consideration of the whole person's health and well being in a personal, nurturing, calm environment is important. Establishing a good working relationship means being sensitive to the needs and concerns of my patients.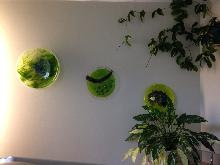 Part of my philosophy is to be as natural as possible. If you need restorative dentistry that's okay, we do good work here, but I want you to keep your natural tooth structure intact as long as possible.

How this practice got started, how long and what it's like:

I started the practice from scratch in 1982 on a patient referral basis. It is a part time practice with flexible hours of operation.


You will experience a comfortable, relaxed atmosphere in this two operatory office. No hustle and bustle of a large office. Just you and Dr. Jarrett in the room working, a background of classical music or perhaps you prefer a warm blanket and your favorite music through your ear buds... (Some people actually do fall asleep during their appointments)

About the Doctor


I graduated from Oregon Health Sciences University in June of 1982 with a Doctorate of Medical Dentistry(D.M.D.) degree.

Willamette University is my undergraduate alma mater, BS in chemistry, 1976.

Two years experience working in a pediatric dental office ( Alan Pike, Portland, Or 1982-1984) and over five years working in a large practice (Kaiser Dental, Vancouver, Wa 1983-1988).

I practice general/family dentistry with emphasis on oral hygiene, prevention and restorative care.


I enjoy a daily workout (swimming, treadmill, or water running), I love to play tennis. I am enjoying playing classical piano under the guidance of a very good teacher. I sing in a chamber choir. I like to ski downhill and cross country. Dance has been a very rejuvenating part of my life. I am a dedicated mother of two. I am a weekend warrior.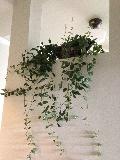 Humor, good health and diet, caring, communication, sensitivity (listen and support), warmth, spirituality, simplicity, sustainability and happiness.